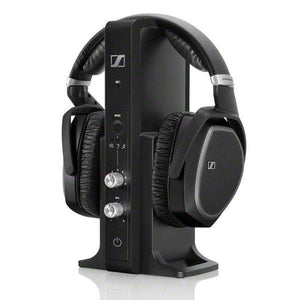 Over time, our hearing naturally evolves. Although this is perfectly normal, the changes can alter the quality of the sounds we experience, for example when watching TV or listening to music.

The new RS 195 wireless headphones take these changes into account to provide exceptional sound that can be fully personalized to your hearing.

Sennheiser has refined its technology to offer simple and intuitive settings that enhance speech intelligibility and reproduce the slightest details of your favorite music.

You'll forget that you are wearing headphones thanks to the comfortable ergonomic design that is ideal for long periods of listening.

With the RS 195, rediscover the subtle details of your favorite sounds.